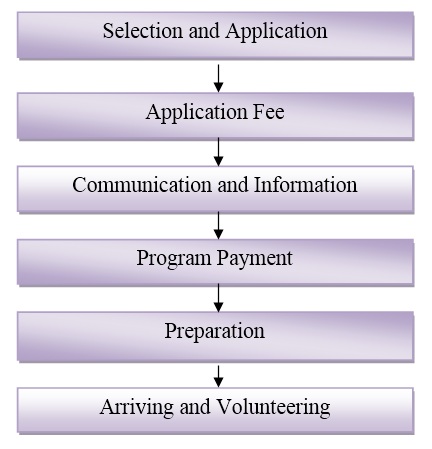 Selection and Application: Choose the program you wish to volunteer in as well as the dates you will be volunteering. Fill out our Application form and submit it. Then you will receive an email confirming we have received your application.
Application fee: The next step is to pay your application fee (refundable should you choose not to go) within 1 week after registration. You must transfer application fee to the bank account of Vietnam Federation of UNESCO at :
Account owner:Vietnam Federation of UNESCO Associations
Account number:0021100424-007
Name of bank:The Military Commercial Joint- Stock Bank (MB)
Address :No 3 Lieu Giai, Ba Dinh Dist, Ha Noi. Vietnam
Communication and Information: Within 2 weeks, we will send you a full program schedule and Volunteer Information booklet detailing everything you need to know about your impending volunteer placement. We will contact you to make sure you have all the information to prepare for your trip.
Program Payment: You must pay the full program fee 3 weeks before the start of your volunteer's placement in Vietnam. Your program fee must be transferred to the bank account of Vietnam Federation of UNESCO.
Preparation: Our coordinators will support you information, acceptance letter for visa purposes (if needed) and answer any questions you may have and help you prepare for your volunteering experience.
Arriving and Volunteering: Arrive in Vietnam and start volunteering. We will be with you every step of the way.